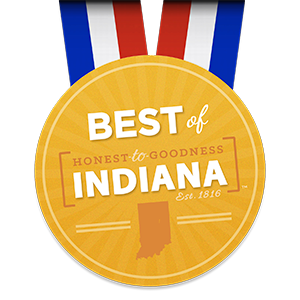 Choose & Cut Christmas Trees & Pick-Your-Own Pumpkins
at Dull's Farm in Thorntown, Indiana
Bring the whole family for an outing that will likely become an annual tradition! Whether you are celebrating a festive fall with our u-pick pumpkins, or marking the beginning of the Christmas season with your family finding the perfect tree, we're sure you will harvest many wonderful memories at Dull's Tree Farm.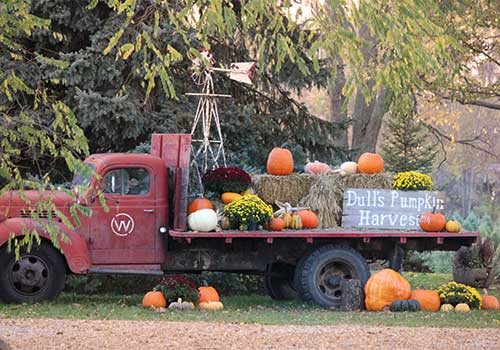 Dull's Pumpkin Harvest
Fall Fun at the Farm
Pumpkin Harvest
Every Weekend in October
Pick-Your-Own
Pumpkin Patch
Make a family tradition of visiting our u-pick pumpkin patch for a fun, fall afternoon searching through our rolling fields of vine-ripened pumpkins.
Exciting Farm
Fun Activities
Our farm is full of fun activities for the whole family to enjoy after you pick your pumpkins! Don't forget to share your photos with us using #GrowingMemories!
Our A-Maze-ing
Corn Maze
Think you're a pro with directions? Challenge your friends and family to find the finish of our corn-fusing corn maze! It's a family fun activity everyone will love!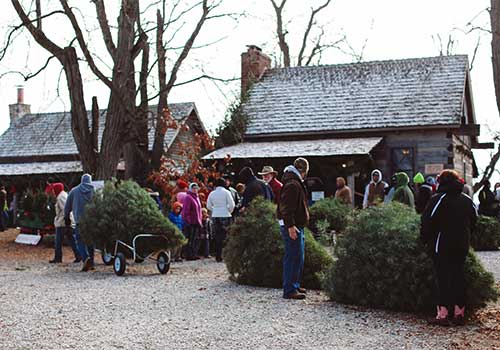 Christmas Season
Hours of Operation
Opening Day - Friday, November 25 9 a.m. to 6 p.m.
Monday- Friday 3 p.m. to 6 p.m.
Saturday 9 a.m. to 6 p.m.
Sunday Noon to 6 p.m.
Christmas is a time for families and traditions and we're dedicated to helping you and your family start the Christmas season right!
Our mid-1800s era Boone County farmstead overlooks 40 beautiful acres planted in a half-dozen popular varieties of trees. In our field we have Scotch pine, White pine and Canaan fir for you to choose and harvest.
Our restored post-and-beam corn-crib is home to our fragrant, hand made wreaths that can be custom decorated to suit your taste! We have white pine garland ready made, or we can create custom garlands perfect for your decorating needs.
Our team will do everything they can to help you prepare your tree for travel, but fresh cut trees take some special care when they are introduced home. Take a look at our tree care tips to ensure a long lasting, beautiful tree through the holiday season!
Cozy up to the Countryside
with a stay at The Stone Cabin Inn
Warm yourself by the crackling fire and play a game of checkers (corn cob style) on a century-old checkerboard in the Inn, or take a snooze in the rocking chair.
Our Stone Cabin Inn is a bed and breakfast as well as a meeting area for groups up to 30 persons.